"Wowed" by the photographs...

Since our Grand Opening in 2001, many people have been "Wowed!" by the wonderful, colorful, fine art photographic prints of our phot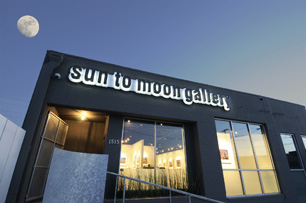 ographers, repeating what has become the Sun to Moon Gallery visitors' mantra; "Wow! I've never seen photography like this before!" We have placed fabulous prints in many happy homes and businesses. Thanks to the tremendous support we've received, we recently celebrated our twelfth anniversary! We hope you will come see some incredible works from our talented artists and help us celebrate. Visit our What's New page for the latest gallery events.
SUN TO MOON GALLERY IS CONVENIENTLY LOCATED AT
1515 E. LEVEE STREET IN THE DALLAS DESIGN DISTRICT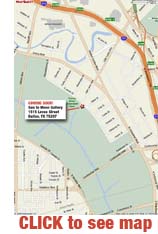 In February 2009, after almost eight years in business and many months of renovating a classic industrial building at 1515 E. Levee Street next to the Trinity River, Sun to Moon Gallery opened the doors to its new gallery in the Dallas Design District.

We love being in this exciting, everchanging neighborhood. It has been said that this section of the Trinity Riverfront has the potential to grow into Dallas' version of Manhattan's Soho and Chelsea gallery districts and we look forward to being a part of that transformation.


About Sun to Moon Gallery
Sun to Moon Gallery has been providing finely crafted photographic prints to businesses and residences since 2001. The Gallery currently represents twelve outstanding fine art photographers who utilize a variety of styles and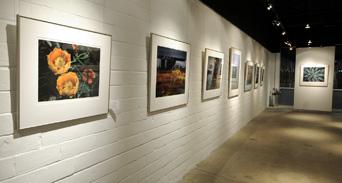 techniques to craft their exquisite prints.
We specialize in contemporary American photographers who are very involved in the creative process from beginning to end. They all have unique eyes in creating their photographs, are hands-on in painstakingly preparing their images for printing and, finally, printing, signing the prints and preparing them for display. Visitors to our Levee Street gallery will immediately notice the superior craftsmanship of the prints. For more information on the photographers we represent, visit our Photographers' Bio's Page.
Sun to Moon Gallery can provide prints, from miniature to wall-mural size, in small or large quantities. Sun to Moon Gallery recently produced and installed a very large commissioned piece in the new Biomedical Research Facility, on floor 14, at the University of Texas Southwestern in Dallas. This piece consists of three coordinating photographs, each 5 by 7 feet, stacked one above the other on a 26-foot wall in a two-story atrium.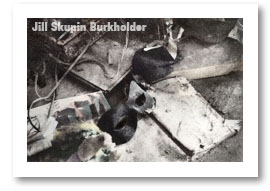 Sun to Moon Gallery's building re-do and new gallery space were designed by award-winning architect Dan Shipley of Dallas. The extensive gallery space is devoted exclusively to fine art photography and typically has more than 50 framed images on display, with many other images in back rooms available for showing. Framed prints from the Gallery's artists are a good value any time, but especially in these challenging economic times buyers will appreciate the "bang they get for their buck" when it comes to purchasing beautiful artworks to adorn their walls.
Gallery director Marilyn Miller is responsible for coordinating shows, booking appointments for private showings and scheduling events.She invites you to make an appointment to see your color swatches with our fine art and find a beautiful print that's just right for your decor.
Our photograpers' works are held in collections around the world. We have a wide variety of fine prints in stock and welcome working with private and corportate art collectors.

Sun to Moon Gallery's hours are
Thursday–Saturday 11:00 a.m. - 5:00 p.m.
and by appointment
Sun to Moon Gallery • 1515 Levee Street • Dallas, TX 75207
214.745.1199

CLICK HERE FOR 1515 E. LEVEE MAP & DIRECTIONS
Evidence-Based Healing Photographic Art Portfolios
by Sun to Moon Gallery
Photographic Artwork for Restaurant Decor
Designed to improve patient outcomes, the patient/visitor/staff
experience and have a positive branding effect
sun to moon gallery
1515 E. Levee Street
Dallas, Texas 75207

214-745-1199