A SELECTION OF IN-STOCK FINE GELATIN SILVER PRINTS BY
Jeffrey Conley

Sun to Moon Gallery
Dallas, TX
214.745.1199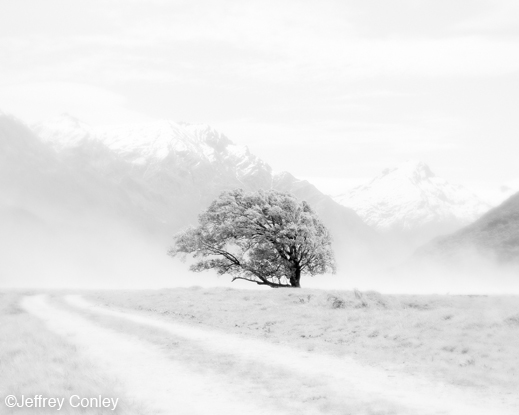 "Tree and Dust Storm, NZ, 2011" ©Jeffrey Conley, 20" x 24" Gelatin Silver Print,
28" x 32" matted size, matted $3,500, framed $3,670
Available by special order
"Burned Trees in Snow, 2009" ©Jeffrey Conley, 20" x 20" Gelatin Silver Print,
30" x 30" matted size, matted $3,500, framed $3,670
Available by special order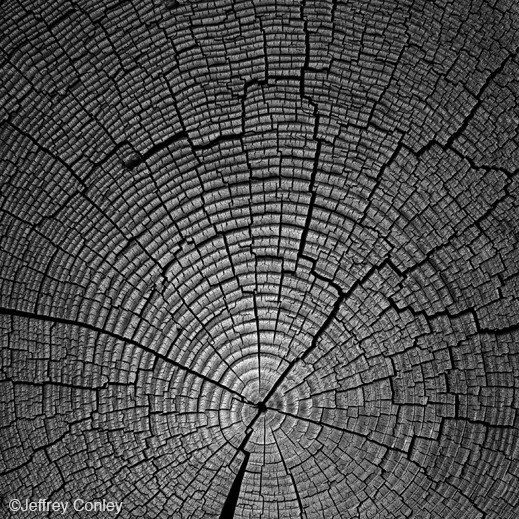 "Granary Beam, 2009" ©Jeffrey Conley, 12" x 12" Gelatin Silver Print,
22" x 22" matted size, number 5/40, matted $2,000, framed $2,125
Available by special order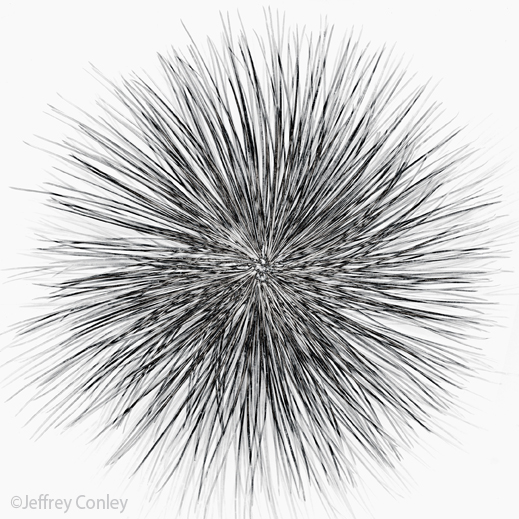 "Pine Needles, 2009" ©Jeffrey Conley, 12" x 12" Gelatin Silver Print,
22" x 26" matted size, number 6/40, matted $2,000, framed $2,125
SOLD - Available by special order
"Tree Cathedral" ©Jeffrey Conley, 30" x 30" Gelatin Silver Print,
40" x 40" matted size, number 28/40, matted $6,000, framed $6,280
Available by special order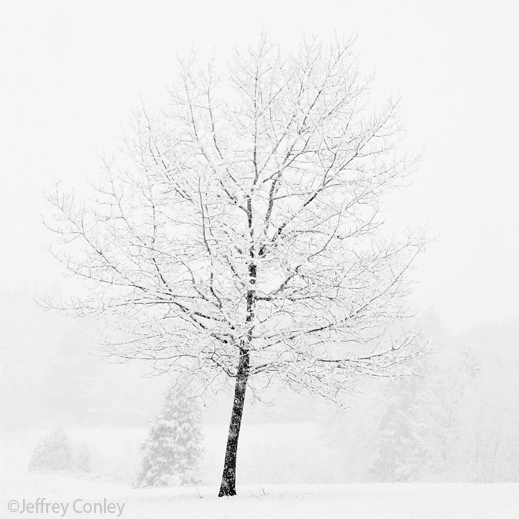 "Lone Tree in Snow" ©Jeffrey Conley, 30" x 30" Gelatin Silver Print,
40" x 40" matted size, number 27/40, matted $6,000, framed $6,280
Available by special order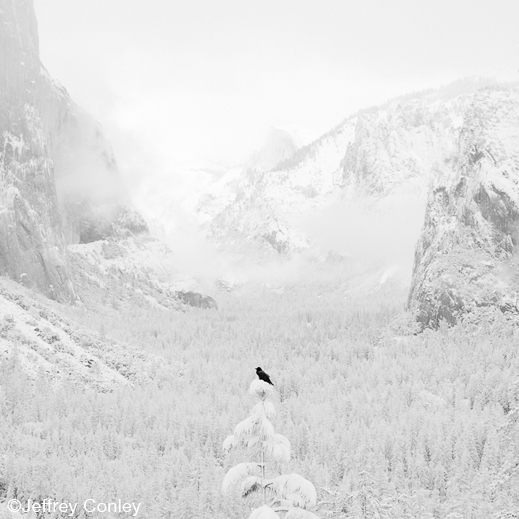 "Crow and Valley View" ©Jeffrey Conley
12" x 12" Gelatin Silver Print, matted size 22" x 22"
matted $2,000, framed $2,125
Available by special order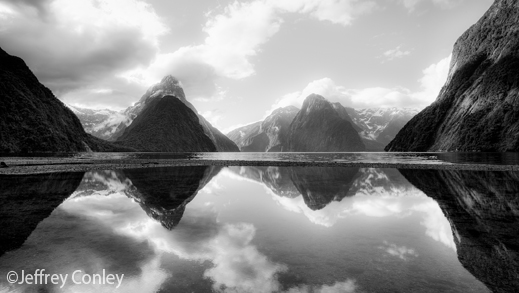 "Fiordland, Dusk, New Zealand" ©Jeffrey Conley, 12" x 24" Gelatin Silver Print,
22" x 32" matted size, number 1/40, matted $3,500, framed $3,670
Available by special order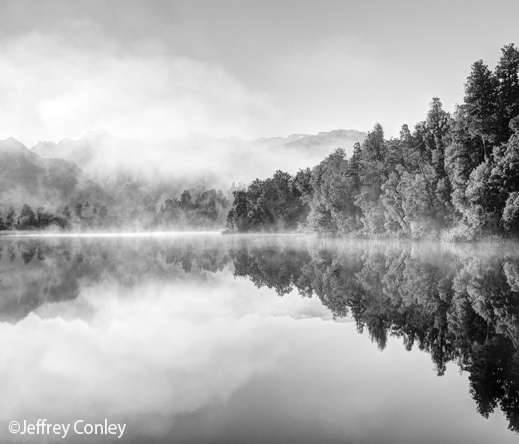 "Lifting Mist, Dawn, New Zealand" ©Jeffrey Conley, 20" x 24" Gelatin Silver Print,
28" x 32" matted size, number 1/40, matted $3,500, framed $3,670
Available by special order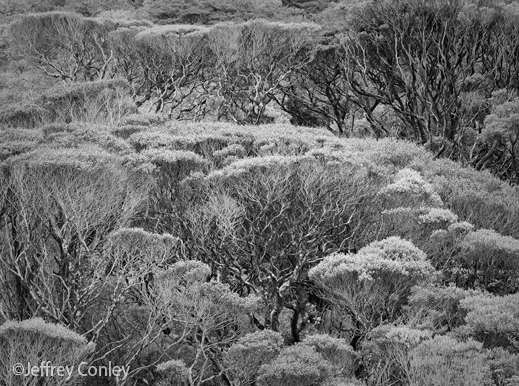 "Trees, Tasman Coast, New Zealand" ©Jeffrey Conley, 20" x 24" Gelatin Silver Print, 28" x 32" matted size, number 1/40, matted $3,500, framed $3,670
Available by special order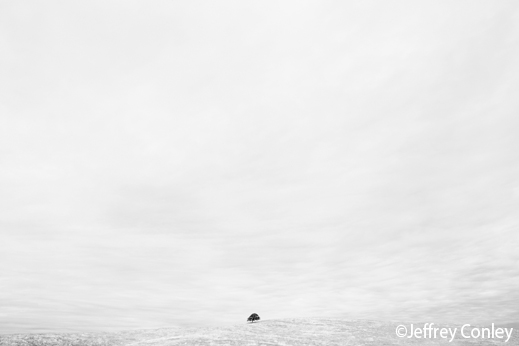 "Lone Oak" ©Jeffrey Conley, 20" x 24" Gelatin Silver Print,
28" x 32" matted size, number 4/40, matted $3,500, framed $3,670
Available by special order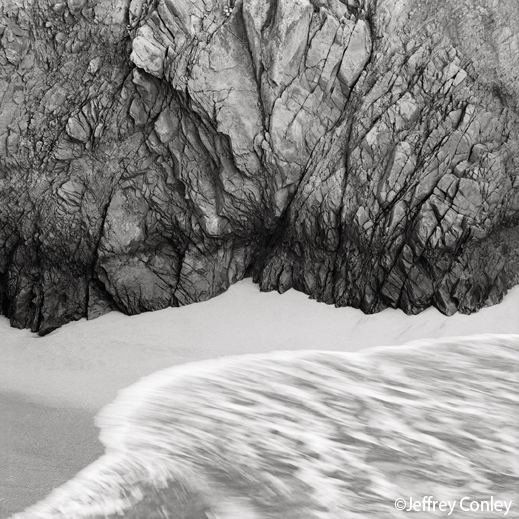 "Rock and Wave" ©Jeffrey Conley, 20" x 20" Gelatin Silver Print,
30" x 30" matted size, number 3/40, matted $3,500, framed $3,670
Available by special order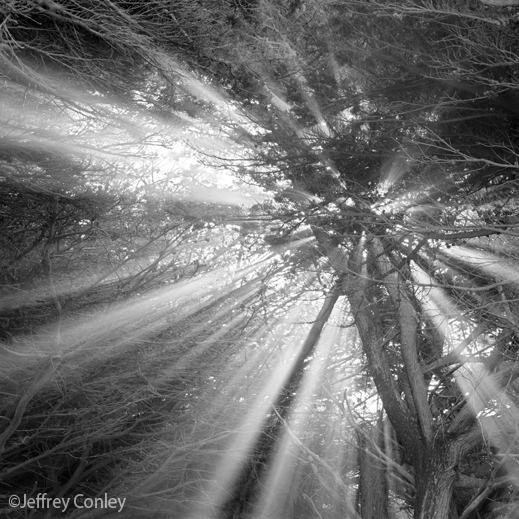 "Cypress and Light" ©Jeffrey Conley, 20" x 20" Gelatin Silver Print,
30" x 30" matted size, number 7/40, matted $3,500, framed $3,670
Available by special order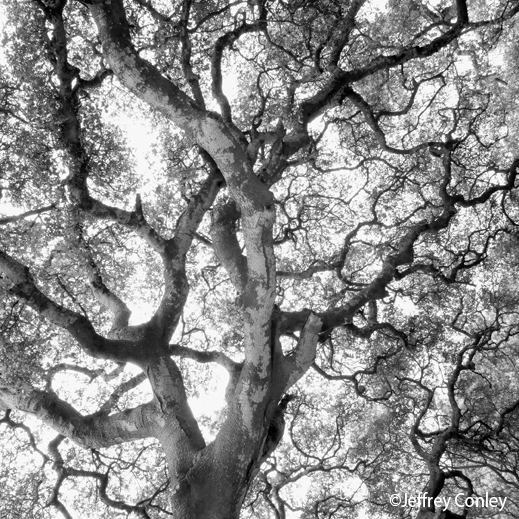 "Live Oak" ©Jeffrey Conley, 20" x 20" Gelatin Silver Print,
30" x 30" matted size, number 4/40, matted $3,500, framed $3,670
Available by special order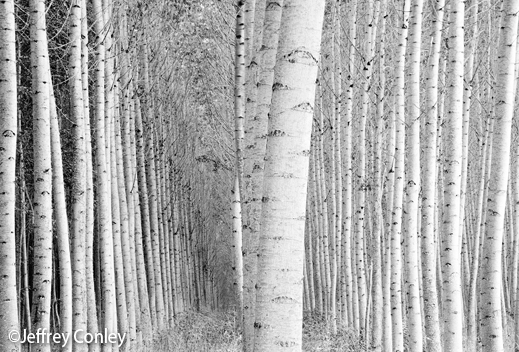 "Leaning Poplars" ©Jeffrey Conley, 20" x 24" Gelatin Silver Print,
28" x 32" matted size, number 4/40, matted $3,500, framed $3,670
Available by special order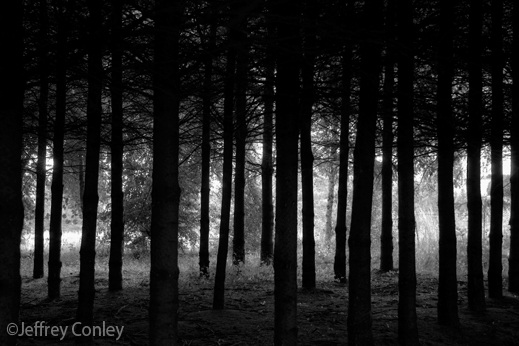 "Tree Silhouette" ©Jeffrey Conley, 20" x 24" Gelatin Silver Print,
28" x 32" matted size, number 3/40, matted $3,500, framed $3,670
Available by special order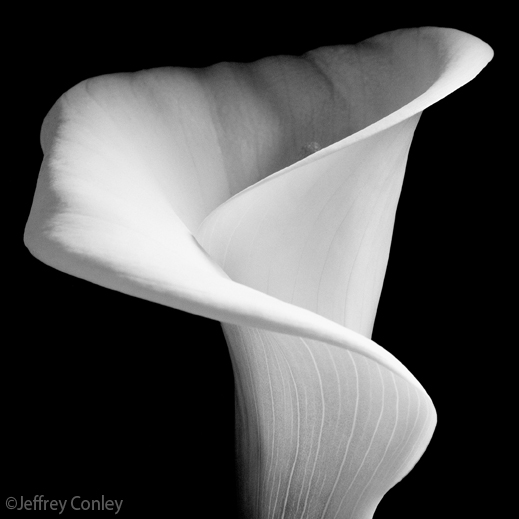 "Calla Lily" ©Jeffrey Conley, 12" x 12" Gelatin Silver Print,
22" x 22" matted size, number 40/65, matted $2,000, framed $2,125
SOLD - Available by special order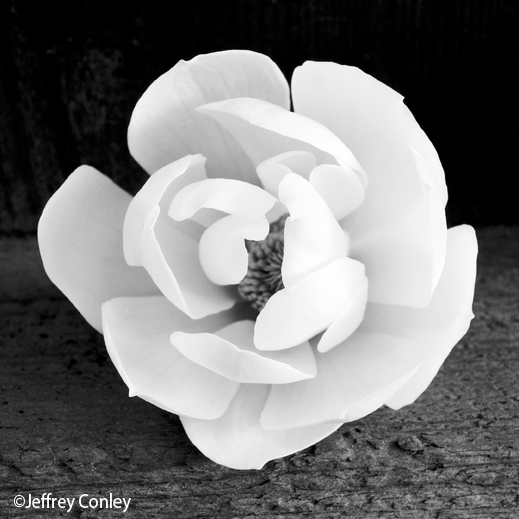 "Magnolia" ©Jeffrey Conley, 12" x 12" Gelatin Silver Print,
22" x 22" matted size, number 29/65, matted $2,000, framed $2,125
SOLD - Available by special order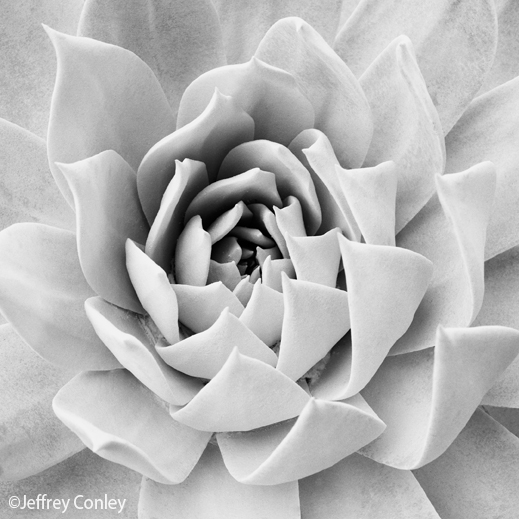 "Succulent" ©Jeffrey Conley, 12" x 12" Gelatin Silver Print,
22" x 22" matted size, number 5/65, matted $2,000, framed $2,125
Available by special order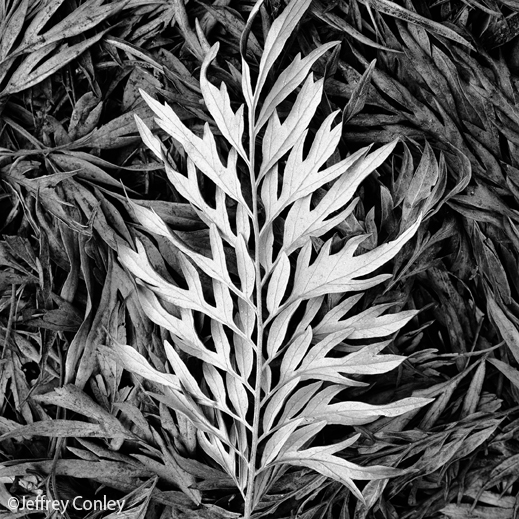 "Leaf Detail, Hawaii" ©Jeffrey Conley, 12" x 12" Gelatin Silver Print,
22" x 22" matted size, number 11/65, matted $2,000, framed $2,125
Available by special order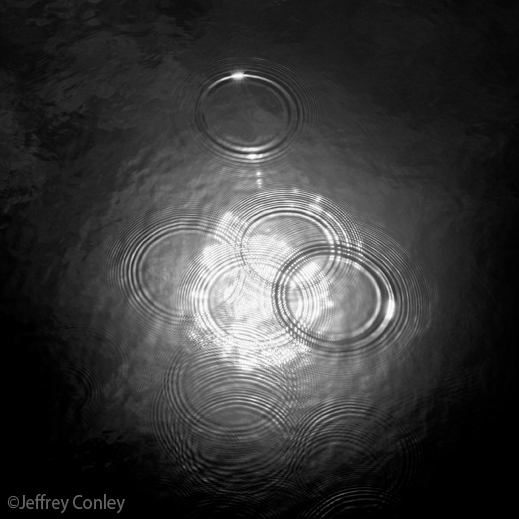 "Circles" ©Jeffrey Conley, 12" x 12" Gelatin Silver Print,
22" x 22" matted size, number 24/40, matted $2,000, framed $2,125
Available by special order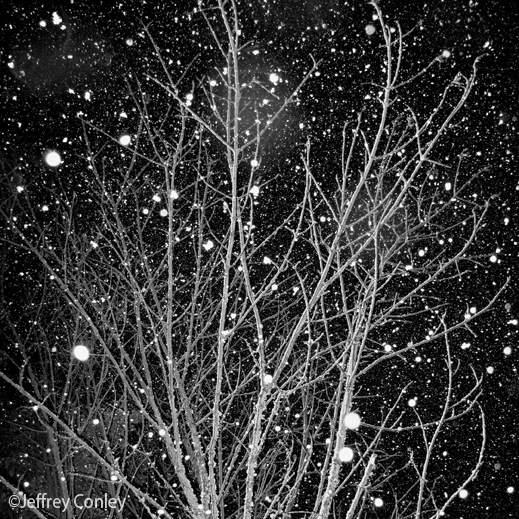 "Night Snow" ©Jeffrey Conley, 30" x 30" Gelatin Silver Print,
40" x 40" matted size, number 14/40, matted $6,000, framed $6,280
Available by special order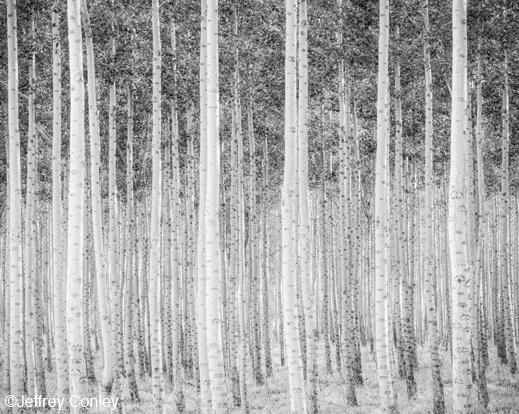 "Poplar Grove, Dusk, 2010" ©Jeffrey Conley, 12.5" x 16.5" Gelatin Silver Print,
22" x 26" matted size, number 1/40, matted $2,000, framed $2,140
SOLD - Available by special order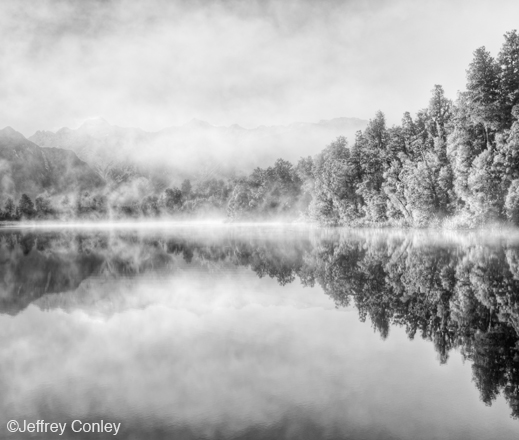 "Lifting Mist #3, NZ, 2011" ©Jeffrey Conley, 12,5" x 14.5" Gelatin Silver Print,
22" x 26" matted size, number 3/40, matted $2,000, framed $2,140
Available by special order
"Branch Silhouette, 2010" ©Jeffrey Conley, 12" x 12" Gelatin Silver Print,
22" x 22" matted size, number 8/40, matted $2,000, framed $2,125
SOLD - Available by special order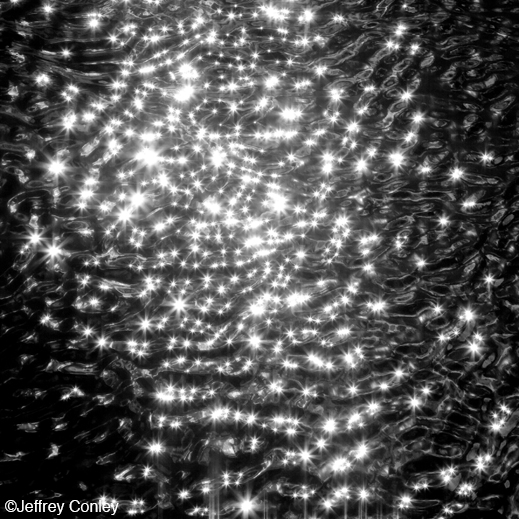 "Reflecting Light, 2011" ©Jeffrey Conley, 12" x 12" Gelatin Silver Print,
22" x 22" matted size, number 1/40, matted $2,000, framed $2,125
Available by special order
v v v v

Jeffrey Conley: Balanced Simplicity


Jeffrey Conley's photographs strive for a balanced simplicity that evokes his sense of wonder and reverence for the natural world. His subject matter is diverse, from urban landscapes and the found still life, to studies of pristine wilderness. The scale and tonal range of his Gelatin Silver Prints varies from small and subtle to large and dramatic. He limits most prints to 40 and meticulously crafts each Gelatin Silver Print in the traditional darkroom to his high quality standards. Subtle aesthetic variation within printing decisions, in conjunction with processing and printing material variances makes each print a distinctly original creation.
Originally from New York State, Jeffrey Conley received a BFA in Photographic Studies at Rochester Institute of Technology. In 1991 he moved to Yosemite National Park in California's majestic Sierra Nevada Mountains. There he photographed extensively and led seminars in photographic instruction at the Ansel Adams Gallery. Now residing in the Willamette Valley of Oregon, Conley's efforts center on his creative photography. His work has been widely exhibited and is collected by private collectors and museums worldwide.

For more information about purchasing these and
other fine prints by Jeffrey Conley, contact...
Sun to Moon Gallery
Dallas, TX
Phone 214.745.1199