A SELECTION OF FINE PHOTOGRAPHIC PRINTS
Jill Skupin Burkholder: Poetic Imagery

Sun to Moon Gallery
Dallas, TX
214.745.1199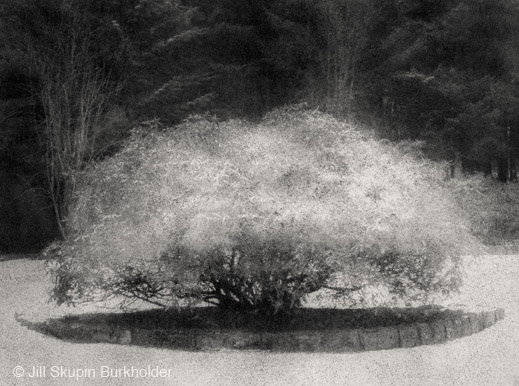 "Irish Tree" ©Jill Skupin Burkholder
#4/12, Pigmented ink print from bromoil, Matted $700
Available by Special Order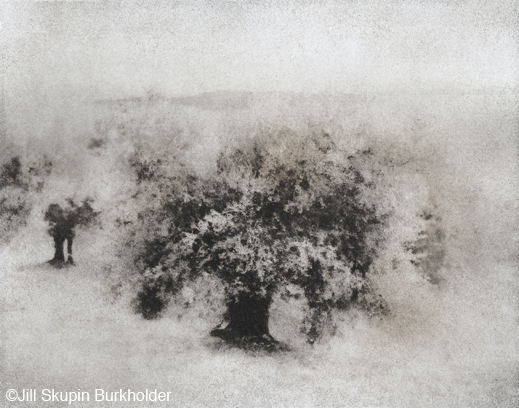 "Olive Tree, Italy" ©Jill Skupin Burkholder
#1/12, 6 x 7.5 Bromoil print, matted size 16 x 20, Matted $800, Framed $910
Available by Special Order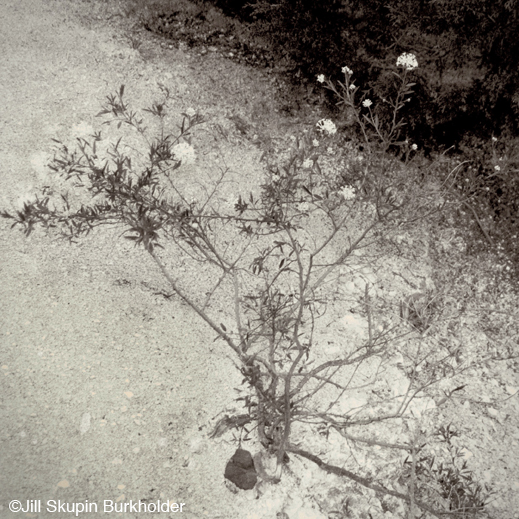 "White on White, Great Trinity Forest" ©Jill Skupin Burkholder
#1/12, 12 x 12 Encaustic print, $625
Available by Special Order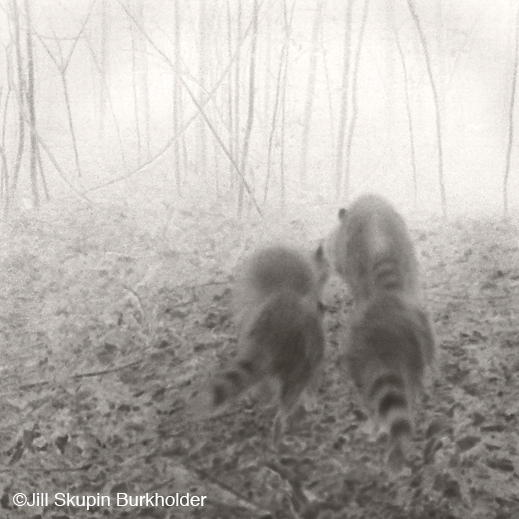 "Four Raccoons, Great Trinity Forest" ©Jill Skupin Burkholder
#1/12, From the "Hidden Worlds" collection
12" x 12" Encaustic wax and archival print from trail camera photo, $625
Available by Special Order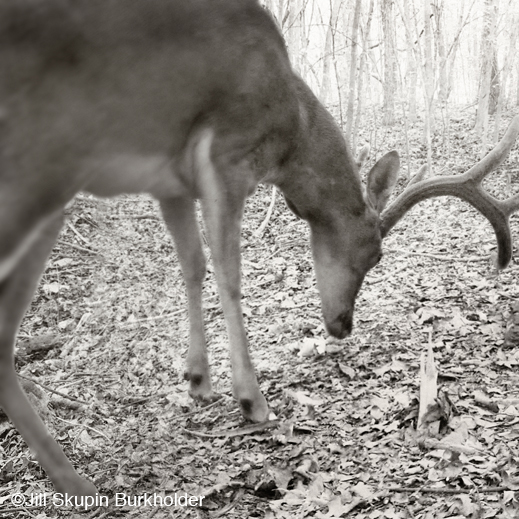 "Deer Grazing, Great Trinity Forest" ©Jill Skupin Burkholder
#1/12, From the "Hidden Worlds" collection
12" x 12" Encaustic wax and archival print from trail camera photo, $625
Available by Special Order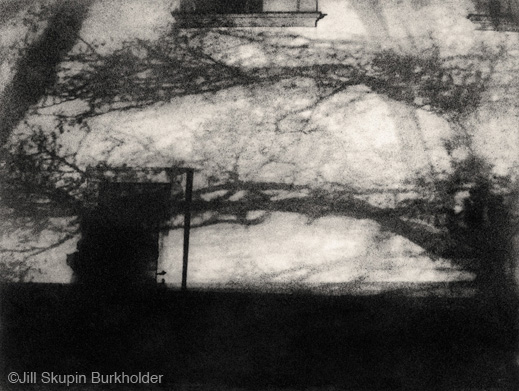 "Shadows on the Wall, Prague" ©Jill Skupin Burkholder
8 x 6.5 Bromoil print, matted size 16 x 20, Matted $800
Available by Special Order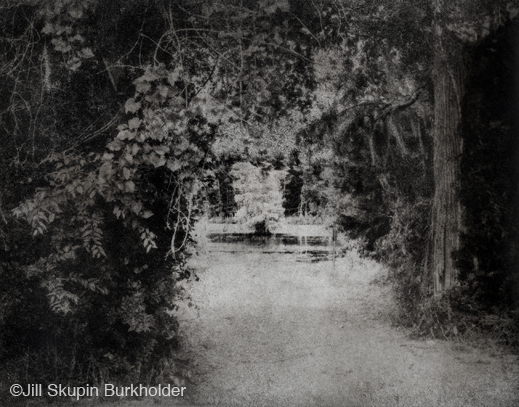 "Lone Cypress, Caddo Lake" ©Jill Skupin Burkholder
1/9, 9" x 7" Bromoil Print, 16" x 20" matted size
Matted $900, Framed $1,010
Available by Special Order


"Tall Cypress, Caddo Lake" ©Jill Skupin Burkholder
1/9, 7" x 9" Bromoil Print, 16" x 20" matted size
Matted $900, Framed $1,010 Available by Special Order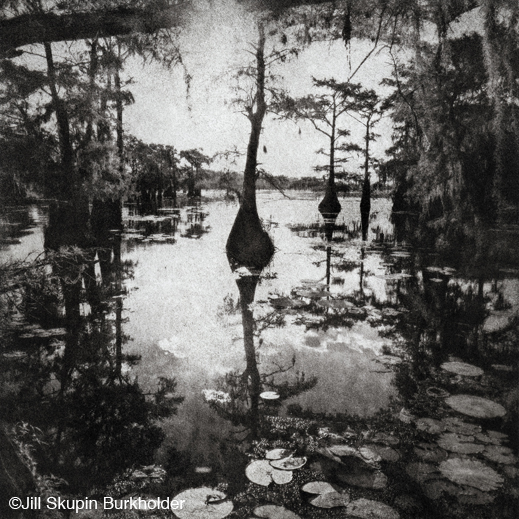 "Sun over Caddo Lake, Texas" ©Jill Skupin Burkholder
1/9, 7" x 7" Bromoil Print, 16" x 20" matted size
Matted $900, Framed $1,010 Available by Special Order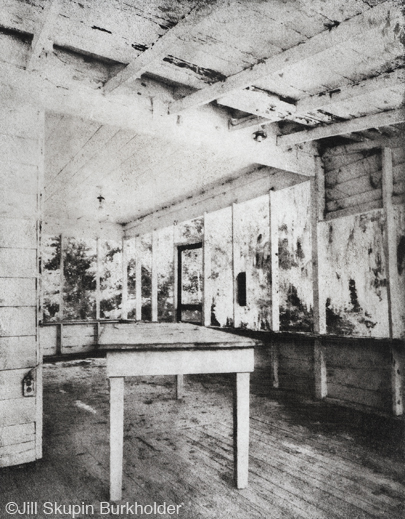 "Table on Porch, Caddo Lake" ©Jill Skupin Burkholder
1/9, 7" x 9" Bromoil Print, 16" x 20" matted size
Matted $900, Framed $1,010 Available by Special Order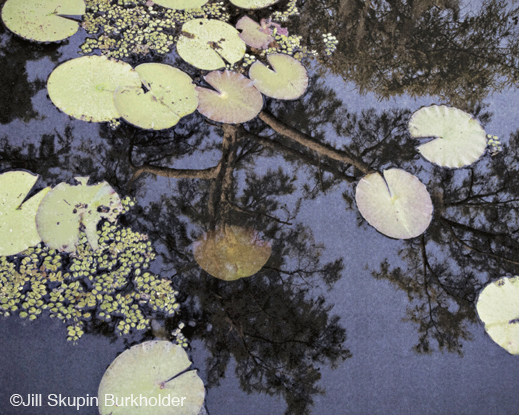 "Lily Pads and Reflection, Caddo Lake" ©Jill Skupin Burkholder
1/9, 20" x 15" Pigmented Ink Print, 28" x 22" matted size
Matted $800, Framed $940 Available by Special Order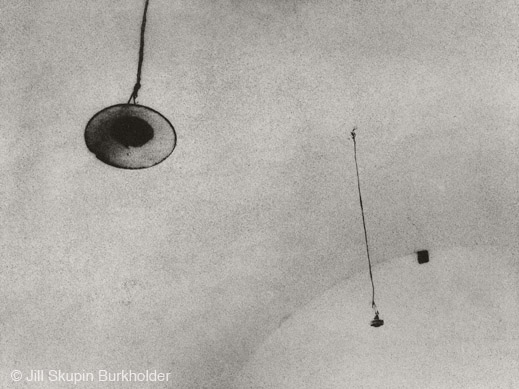 "Lights at Terezin" ©Jill Skupin Burkholder
#1/12, 20" x 30" Archival Pigment Print from Bromoil,
Matted $1,200, Framed $1,400 Available by Special Order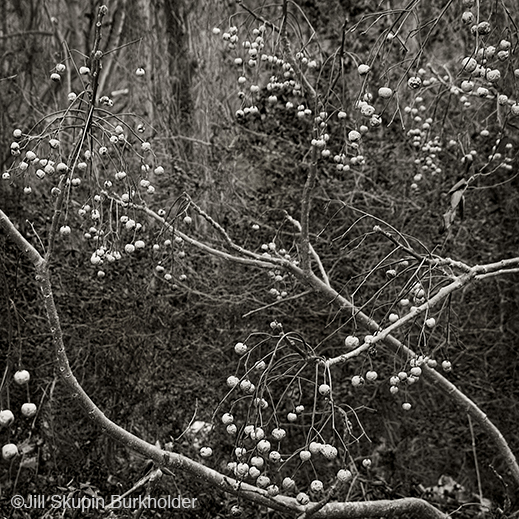 "Forest Fruit, Trinity" (Great Trinity Forest) ©Jill Skupin Burkholder
1/12, 13" x 13" Pigmented Ink Print, 22" x 28" matted size
Matted $700, Framed $840 Available by Special Order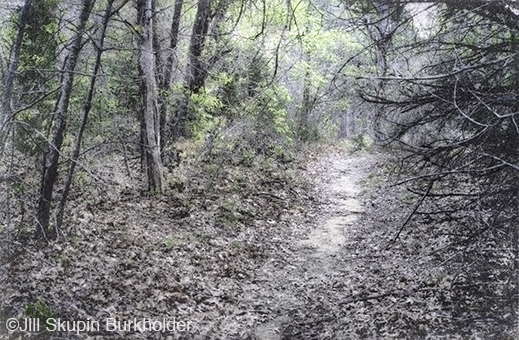 "Path in Trees, Great Trinity Forest" ©Jill Skupin Burkholder
4/12, 20" x 30" Pigmented Ink Print from Bromoil, 32" x 40" matted size
Matted $1,200, Framed $1,410 Available by Special Order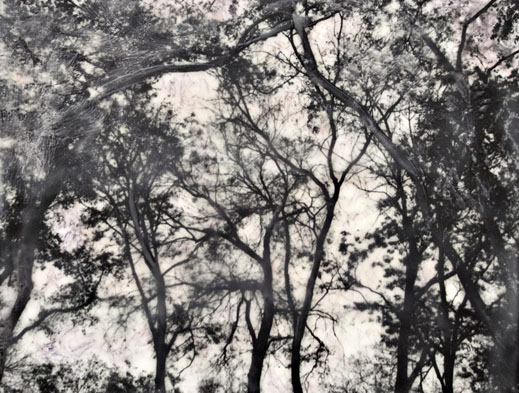 "Sky Trees, Great Trinity Forest" ©Jill Skupin Burkholder
#1/12, 11 x 14 Encaustic print, $500 Available by Special Order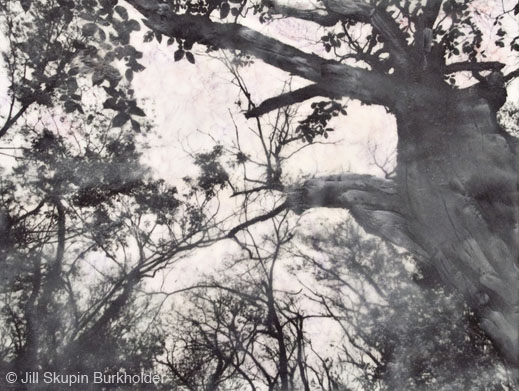 "Sky Big Trunk, Great Trinity Forest" ©Jill Skupin Burkholder
#1/12, 11 x 14 Encaustic print, $500 Available by Special Order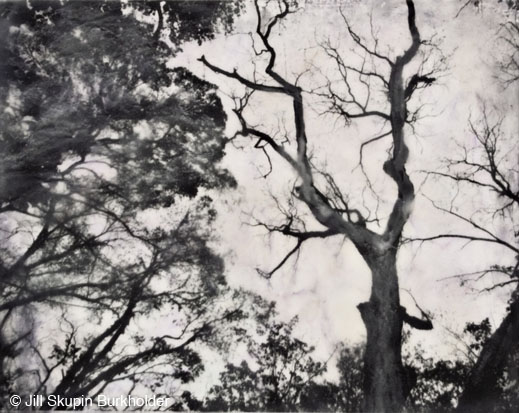 "Sky Fork, Great Trinity Forest" ©Jill Skupin Burkholder
#1/12, 11 x 14 Encaustic print, $500 Available by Special Order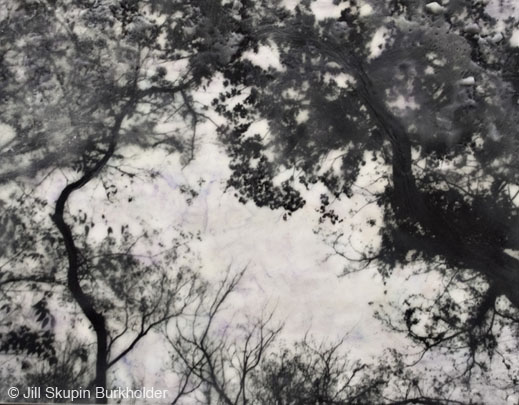 "Sky Cross, Great Trinity Forest" ©Jill Skupin Burkholder
#1/12, 11 x 14 Encaustic print, $500 Available by Special Order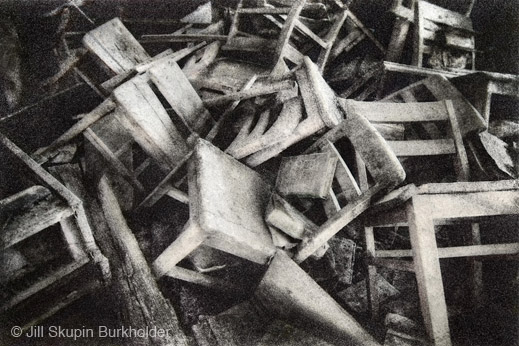 "Library Chairs, New Orleans" ©Jill Skupin Burkholder
#3/12, 20x30 Pigmented ink print from bromoil, Matted $1,200
Available by Special Order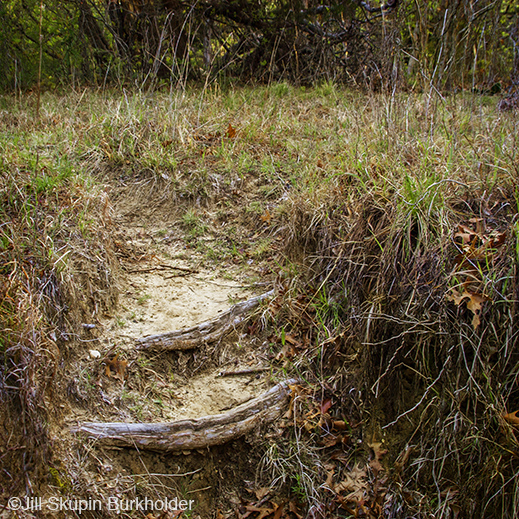 "Steps in the Forest, Trinity" (Great Trinity Forest) ©Jill Skupin Burkholder
1/12, 8.5" x 8.5" Pigmented Ink Print, 16" x 20" matted size
Matted $700, Framed $840 Available by Special Order
- - -

ABOUT JILL SKUPIN BURKHOLDER
Jill Skupin Burkholder is best known for her work with age-old handcrafted techniques such as bromoil printing, an alternative photography process using brushes and lithography inks to create prints with beautiful impressionistic and textural looks, and encaustic techniques, using pigmented beeswax and resin to enhance her photographic images. Very few photographers today are working with these print-making processes.

In the bromoil process, a silver gelatin print is bleached with a special process removing the image. The artist then uses brushes and lithographic inks to restore the photograph, giving it the impressionistic and textural look unique to a bromoil. For the past several years, Jill has also been creating magical prints using the encaustic method, which goes as far back as the 5th century B.C., where color-pigmented beeswax is melted, applied to a surface and reheated to fuse the image into a smooth or textured finish. Her works are enchanting, engaging and highly collectible.

Jill's prints have been exhibited at the FOTO&PHOTO photography festival in Milan, Italy, Garrison Art Center in New York, the Center for Photography at Woodstock exhibition at the R&F Gallery in Kingston, New York, the Texas Photographic Society's traveling Alternative Processes Exhibition and in various publications. Her work is in the permanent collections at The Museum of Fine Art, Houston, Texas, and The Harry Ransom Humanities Center in Austin, Texas.
Jill has taught many workshops and will be teaching two workshops at Sun to Moon Gallery while in Dallas. She is married to fine art photographer Dan Burkholder and lives at the base of the Catskills in Palenville, New York.
For more information about purchasing these and
other fine prints by Jill Skupin Burkholder, contact...
Sun to Moon Gallery
Dallas, TX
Phone 214.745.1199