STOCK PHOTOGRAPHY by Scot Miller

Scot Miller licenses the right to use his photographic and digital video images. Our prices are based on industry guidelines. Prices can vary based on the the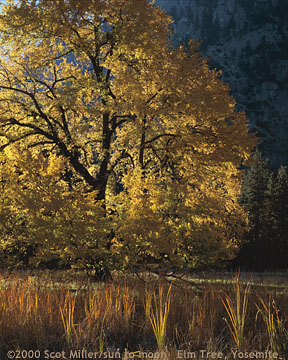 number of photos used, size, rights desired, press run, etc. Email or call us at 214-745-1199 for more information.
Photo submissions are in 6x7, 6x17, 6x4.5 and 35mm formats and most are also available as digital files saved to CD. We have hundreds of existing digital files that have been scanned on a Tango scanner by West Coast Imaging (www.westcoastimaging.com).
We have thousands of images available, primarily nature, landscapes and scenics. To get an idea of some of our subjects, visit our limited editions page. We will eventually have reference categories and other stock information on this page.
All images are copyrighted by Scot Miller.
Sun to Moon Gallery
1515 Levee Street
Dallas, TX 75207
Phone 214.745.1199
All content and photos on suntomoon.com
are copyright by Scot Miller 1999-2009.
Please do not reproduce or use without permission.